Romania
3.70
See Reviews (27)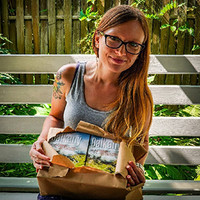 Located between Ukraine and Bulgaria , Romania is a very diverse country . Virtually every region is distinguished by something different, both in terms of architecture, tradition and cuisine. The country has a turbulent past , mainly due to Ceausescu's dictatorial rule. The president left a lot of traces, especially in Bucharest , where, for example, you can admire the dubious beauty of the gigantic parliament building.
However, Romania is primarily beautiful cities, such as Cluj Napoca , Timisoara or Sigisoara , filled with Art Nouveau or Baroque architecture. The country is also known for its magnificent mountain landscape. The ranges of Fagarasha, Apuseni and Retezat will delight every fan of hiking and wonderful landscapes.
Gallery
Zdjęcia pochodzą z serwisu Shutterstock lub prywatnej kolekcji Brate
Waluta Rumunii
Walutą rumuńską jest lej (RON). 1 RON to ok. 0,9 zł. Czyli stosunek obu walut wychodzi praktycznie 1:1, co znacząco ułatwia przeliczenia. Oczywiście w Rumunii możesz używać kart płatniczych. Bankomaty znajdziesz w większości dużych i średnich miast. W mniejszych miejscowościach, podobnie zresztą jak w Polsce, raczej możesz ich nie znaleźć. Kantory zwykle działają w mocno turystycznych miastach. Lepiej jednak dysponować euro, ponieważ złotówki dużo trudniej wymienić na leje.
Rumuńska kuchnia
Podczas pobytu w Rumunii będziesz miał wiele okazji do poznawania lokalnej kuchni. Jedną z bardziej znanych potraw jest mici, czyli grillowane mięso (zwykle miks kilku rodzajów) w formie małych roladek. Wśród zup prym wiedzie ciorbă de burtă, czyli flaczki wołowe. Popularnym dodatkiem do dań jest natomiast polenta (mămăligă), przygotowywana z mąki kukurydzianej z dodatkiem sera i śmietany. Najbardziej kalorycznym, rumuńskim deserem jest Papanași. To rodzaj pączka, ale wykonanego z połączenia sera i semoliny, polanego śmietaną i dżemem. W Rumunii skosztuj także lokalnych win.
32 places to visit in Romania