Iceland
3.88
See Reviews (26)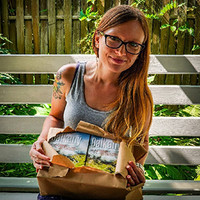 Iceland is a Nordic country with a rich history, amazing flora and fauna and a unique atmosphere that many countries can envy. It is situated on an island on the border of the Arctic and Atlantic oceans , which is known as the island of ice and fire. It owes its name to numerous volcanoes and glaciers, which are one of the greatest attractions in the world. Many interesting towns await tourists, such as the capital of Reykjavik or Akureyri . From here, you can get to the unique island of Grimsey , home to beautiful puffins. In addition, you will have a unique opportunity to experience a soothing body and soul in the unique Blue Lagoon spa, so fasten your seat belts and get ready for an amazing journey that will stay in your heart forever.
When to go to Iceland?
Summers in Iceland are quite short and moderate. In turn, the days are very long and the sun only hides behind the clouds for 3-4 hours. The daily average temperature is around 15 degrees C. If you plan to camp and sleep at the campsite, this form will work well in summer. In addition, during this period you can see whales and puffins, which are Iceland's landmark. Also, remember that Iceland has the most tourists in the June-August period. In Iceland, in winter, you can observe the northern lights and go on a trip to the ice cave. Unfortunately, road 1 in the north of the country may be impassable due to snow. In winter, there aren't that many tourists, and the hot springs will surely make it warmer.
Gallery
Zdjęcia pochodzą z serwisu Shutterstock lub prywatnej kolekcji Brate
Życie nocne na Islandii
Odwiedzając Islandię, większość skupia się na naturze, która na wyspie przypomina kadry ze światowej klasy filmów. Dlatego pamiętaj, że kraj ten posiada również inne formy rozrywki pozwalające na relaks między kolejnymi wędrówkami. W tym celu warto udać się np. do Reykjaviku. W samej stolicy istnieje wiele lokali jak Pablo Discobar lub Icelandic Craft Bar, ale jest jedno miejsce, które zasługuje na szczególną uwagę. Jest to Magic Ice przenoszący do innego świata, pełnego lodu i wybornych trunków. Odwiedź zatem lodowy bar, spędzając w nim wspaniałe chwile z przyjaciółmi, które zapamiętasz na całe życie. Mimo wszystko nie nastawiaj się na duże i spektakularne imprezy na Islandii.
Wynajem samochodu na Islandii
Na Islandii funkcjonują popularne sieci samochodowe jak np. Hertz, Europcar, czy polska firma Icepol. Przed wypożyczeniem warto zwrócić uwagę na takie rzeczy jak zakres ubezpieczenia, depozyt, wymóg posiadania karty kredytowej czy limit kilometrów. Jeszcze przed wypożyczeniem auta należy ustalić miejsce i odbiór samochodu. Jeśli chcesz objechać Islandię latem Drogą 1, to wystarczy zwykły samochód. Jeżeli masz w planach wjechać w "interior" lub przylatujesz na Islandię zimą, to zdecydowanie warto zdecydować się na samochód 4×4. Należy pamiętać o przestrzeganiu zasad narzuconych przez wypożyczalnię. Przykładowo, jeśli nie pozwalają na przejazdy przez rzekę, nie wjeżdżaj do nich. W razie awarii ubezpieczenie nie pokryje holowania i naprawy.