Slovenia
3.48
See Reviews (23)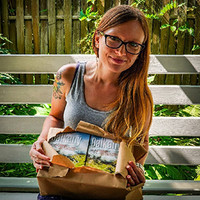 Tiny Slovenia is on a par with the Podlaskie Voivodeship. However, unlike it, it is characterized by a huge variety of terrain and the attractions it offers. It is a young country because its independence was proclaimed on June 25, 1991 .
She was one of the first to decide to separate from Yugoslavia, which in the long run turned out to be good for her. A thriving economy, high satisfaction with the standard of living among Slovenes and continuous development, especially in terms of tourism. The truth is, however, that so far most people have only passed through Slovenia on their way to Croatia . This trend is slowly changing. As a result, Slovenia is increasingly becoming a major travel destination.
Gallery
Zdjęcia pochodzą z serwisu Shutterstock lub prywatnej kolekcji Brate
Kiedy odwiedzić Słowenię?
Tak naprawdę nie ma złej pory na odwiedziny w Słowenii. Jednak najciekawszym okresem na wizytę jest bez wątpienia wiosna. Wtedy, jednego dnia możesz najpierw szusować po alpejskich stokach, by godzinę później móc pływać w Adriatyku. W Słowenii wszędzie jest blisko. A dzięki dobrej sieci autostrad podróż z jednego krańca kraju na drugi zajmuje niewiele czasu. Jeśli wybierasz się do Słowenii z myślą o zwiedzaniu i eksplorowaniu tamtejszych gór zdecyduj się na pobyt w sierpniu lub we wrześniu.
Co warto zjeść w Słowenii?
W słoweńskiej kuchni odnaleźć można silne wpływy jej sąsiadów: Włochów, Austriaków czy Węgrów. Jest też sporo dań, które są typowe dla Półwyspu Bałkańskiego. Co zatem warto spróbować będąc w Słowenii. Koniecznie wszystkiego, co ma w sobie trufle. Risotto czy makaron z ich dodatkiem smakuje wprost wybornie. Typowym, słoweńskim daniem jest także strukli. Wygląda trochę jak zawijaniec zrobiony z naleśnika z dodatkiem różnych nadzieni. Występuje zarówno w wersji wege, jak i mięsnej. Na uwagę zasługuje również kranjska klobasa, czyli kiełbasa wciąż produkowana zgodnie z recepturą z XIX w.. Wśród deserów króluje potica – ciasto głównie pieczone na święta i inne ważne okazje. Wygląda trochę jak nasza babka piaskowa, z tą różnicą, że posiada nadzienie, np. z orzechami. Będąc w Słowenii koniecznie trzeba skosztować produkowanych tam, doskonałych win oraz piw (również tych kraftowych).