Bosnia and Herzegovina
3.88
See Reviews (17)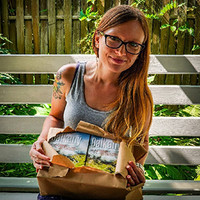 Bosnia and Herzegovina is the quintessence of the Balkans . This is where east meets west, mosque minarets rise right next to Catholic churches or Orthodox churches, and bridges more often connect than divide. The country suffered a lot during the war in the 1990s, and traces of this conflict can be seen practically everywhere. However, Bosnia and Herzegovina has been developing very strongly in terms of tourism for some time. Visitors from abroad are tempted with a great variety , rich history, amazing nature and unforgettable views. It is a great stop on the way back from the beaches of Croatia or Albania .
When is the best time to go to Bosnia?
Bosnia and Herzegovina is an excellent travel destination whatever the season. In winter , you can ski there on quite well-prepared ski slopes. In spring , go on a rafting or bike trip. In summer , climb the great mountain ridges or cycle the scenic routes. In autumn , however, visit numerous interesting cities.
Gallery
Zdjęcia pochodzą z serwisu Shutterstock lub prywatnej kolekcji Brate
Bezpieczeństwo w Bośni i Hercegowinie
Choć od wojny w latach 90. minęło już trochę czasu, to wciąż wiele osób zastanawia się, czy Bośnia i Hercegowina jest bezpiecznym krajem. Odpowiedź brzmi – tak. Jednak turyści odwiedzający to państwo powinni mieć na względzie kilka kwestii. Przede wszystkim podczas wojny spora część Bośni i Hercegowiny została zaminowana. Od lat trwają prace nad oczyszczeniem jej z min. Niestety wiąże się to z ogromnymi nakładami finansowymi, a państwo to nie należy do najbogatszych.
Obszary zaminowane
Obszary, gdzie mogą występować miny są odpowiednio oznaczone tabliczkami. W ich obrębie nie należy w ogóle chodzić lub trzymać się jedynie wyznaczonych ścieżek/szlaków (jak np. w górach Prenj). Mapę terenów zaminowanych znaleźć można na stronie bhmac.org. Wędrując po górach należy również uważać na psy pasterskie, które potrafią być dość agresywne. Zimą natomiast warto pamiętać o zabraniu łańcuchów, gdyż wiele lokalnych dróg ma górski charakter i często potrafią być ośnieżone lub oblodzone.
Waluta
W Bośni i Hercegowinie obowiązuje marka zamienna, zwana też marką konwertybilną. 1 BAM to ok. 2,20 zł. W całym kraju znaleźć można liczne kantory, ale również bankomaty. Płatność kartą jest dość powszechna, aczkolwiek w małych miastach lepiej dysponować gotówką. Dla Polaków Bośnia i Hercegowina jest dość tania, zarówno pod kątem żywności, jak i paliwa, noclegów czy najróżniejszych atrakcji.