Albania
3.43
See Reviews (28)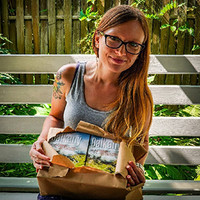 Until recently, it was one of the less visited countries in Europe. However, for several years it has been at the forefront of holiday destinations. Of course, it is still associated with the years of communism, which left their mark on it, including in the form of ubiquitous bunkers. However, tourists visit it mainly because of the still relatively low prices (although not as low as 2-3 years ago), beautiful nature, amazing views and interesting monuments. This Albania guide will show you the greatest attractions divided into categories.
Gallery
Zdjęcia pochodzą z serwisu Shutterstock lub prywatnej kolekcji Brate
Albania samochodem
Wybierając się do Albanii własnym autem należy pamiętać o wykupieniu zielonej karty (część ubezpieczycieli daje ją za darmo, a u części wykupuje się ją za ok. 20-25 zł). Kierowcy mogą posługiwać się prawem jazdy wydanym w Polsce. Generalnie na pierwszy rzut oka ruch samochodowy w Albanii może przyprawić o ból głowy. Jest on bowiem bardzo dynamiczny i chaotyczny. Ale prawda jest taka, że praktycznie w ogóle nie widuje się tu wypadków. Na pewno wpływ ma na to polepszenie jakości dróg oraz coraz częstsze kontrole drogowe. Policjanci zwykle nie czepiają się turystów, a jeśli już ich zatrzymują, to głównie po to, żeby sobie z nimi porozmawiać. Jadąc do Albanii warto też pamiętać o jednym – jest to bardzo górzysty kraj i nawet drogi biegnące wzdłuż wybrzeża będą kręte i strome.
Kiedy jechać do Albanii?
Większość turystów decyduje się odwiedzić Albanię w lipcu i sierpniu, czyli w szczycie sezonu. Wtedy będąc na wybrzeżu trzeba liczyć się z tłumami i wysokimi cenami. Dużo lepszym rozwiązaniem jest wyjazd w czerwcu lub we wrześniu. Turystów jest mniej, a ceny są niższe. Problemem może być jedynie to, że część nadmorskich biznesów turystycznych np. barów, restauracji czy sklepów będzie nieczynna.
Pieniądze w Albanii
Albańską walutą jest lek (leke, ALL). 100 leków to ok. 3,44 zł (2018). Mimo upływu czasu w Albanii wciąż głównie operuje się gotówką. Na szczęście z roku na rok przybywa bankomatów, z których można ją wypłacić. Kantorów również jest sporo i w większości nie oszukują na kursie. Jeśli chodzi o płatności kartą, to jest z tym swoista loteria. Nawet jeśli stacja benzynowa czy restauracja ma znaczek Visa/MasterCard, lepiej od razu zapytać się, czy transakcje bezgotówkowe są realizowane. W 90% nie są. Dlatego zapas gotówki jest podstawą funkcjonowania w Albanii. I lepiej posługiwać się lokalną walutą niż euro.
Co warto zjeść w Albanii?
Pod kątem kulinarnym Albania jest dość specyficzna. Nie należy się tu spodziewać wyszukanych i finezyjnych dań. Potrawy zwykle są proste, sycące, często dość tłuste. Osoby chcące zaoszczędzić na jedzeniu powinny stołować się w piekarniach (furrë buke), gdzie oprócz zwykłego pieczywa serwowany jest też byrek (nie mylić z burkiem). To wielowarstwowe ciasto (jak francuskie lub filo) nadziewane serem, mięsem, szpinakiem, pomidorami, ziemniakami lub cebulą. Wśród dań obiadowych dominują mięsa, zwykle grillowane. Na wybrzeżu warto skosztować ryb i owoców morza, a będąc na południu małży hodowanych w Jeziorze Butrinti, które uznawane są za jedne z najlepszych na świecie. Na deser lub do kawy serwowana jest słodka baklava lub lokumy (rodzaj galaretek).