France
3.80
See Reviews (35)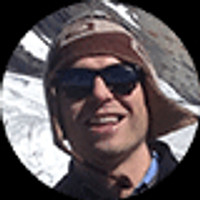 France has the scent of perfumes and the taste of wine. Full of elegance, it sets the latest fashion trends. Not devoid of culture and good taste, for centuries it has remained an oasis of art and literature at the highest level. A dream country that is fulfilled by 80 million people every year. Such an impressive number of tourists makes France one of the most popular tourist destinations in the world.
Even among its inhabitants, it is considered the most attractive country. The French assume that it is not worth leaving their homeland, since it has everything that you can expect from a successful holiday: beautiful beaches, picturesque mountain ranges, charming towns and agglomerations full of monuments.
Gallery
Zdjęcia pochodzą z serwisu Shutterstock lub prywatnej kolekcji Brate
Kiedy odwiedzić Francję?
Lato jest dobrą porą na wyjazd do chłodnych rejonów Normandii i Bretanii. Kiedy tam temperatura ledwie przekracza 20 st. C., na południu doskwierają 30 st upały. To dobry moment na plażowanie i uprawianie sportów wodnych. Nie jedź tam jednak w sierpniu, kiedy na urlop zjeżdża większość Francuzów. Jeśli chcesz zwiedzić miejsca z turystycznego szlaku, jak Carcassonne, Mont Saint-Michel czy Marsylia, weź pod uwagę kwiecień, maj, wrzesień lub październik. Unikniesz dzięki temu tłumów turystów.
Jak dojechać?
Do dużych miast we Francji (m.in. Paryża, Marsylii, Nicei, Rennes, Tuluzy, Strasburga, Bordeaux) bez problemu dolecisz samolotem. To świetna opcja, gdy nastawiasz się na zwiedzanie konkretnego miasta, ewentualnie jego okolic skomunikowanych bezpośrednio liniami autobusowymi lub kolejowymi. Duża sieć połączeń TGV i regionalnych kolei SNCF pozwoli ci na szybkie przemieszczanie się między dużymi ośrodkami. Popularnym sposobem zwiedzania Francji są objazdowe wycieczki po jej regionach: Lazurowym Wybrzeżu, Bretanii, Normandii, Burgundii. W takim przypadku najlepiej zdecydować się na podróż samochodem prosto z Polski.
Jak się porozumieć we Francji?
Pamiętaj, że Francuzi niechętnie mówią po angielsku. O ile w dużych ośrodkach masz jeszcze szansę porozumieć się w tym języku, o tyle w mniejszych miejscowościach nie będzie to takie proste. Rozmówki polsko-francuskie mogą ci się przydać, jeśli nie znasz francuskiego.
Co zjeść we Francji?
Ser, wino i bagietki to sztandarowe produkty, które rozsławiły Francję na całym świecie. Najlepsze pieczywo zjesz podobno w Paryżu, wina napijesz się w Bordeaux, Bretanii i Alzacji, a w Normandii poznasz smak różnych gatunków francuskich serów. Na śniadanie zjesz naleśnika z nutellą lub croissanta z dżemem, do południa przegryziesz jeszcze tartę quiche lorraine lub wytrwanego tosta Croque Monsieur. Pierwsze danie obiadowe nie obejdzie się bez zupy cebulowej, a w drugim na pewno nie zabraknie mięsa. Na deser obowiązkowo creme brulee lub ciastko czekoladowe (gateau au chocolat). Smacznego!
47 places to visit in France