Croatia
3.77
See Reviews (31)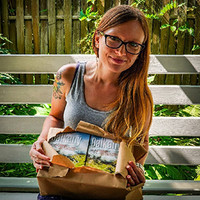 For many years, Croatia has been at the forefront of the countries that Poles choose as their holiday destination . And basically no wonder. From central and southern Poland, you can easily get there in one day. There is a warm sea waiting on site, a huge selection of beaches, certain weather , wonderful monuments, excellent cuisine and a really well-developed accommodation base.
Of course, Croatia also has its drawbacks. In July and August, when the season is high there, it can get really crowded. Especially in Dalmatia, which is very popular among tourists. In addition, Croatia is becoming more and more expensive every year . However, the money spent there will pay off in the form of a golden tan and many wonderful memories.
Gallery
Zdjęcia pochodzą z serwisu Shutterstock lub prywatnej kolekcji Brate
Kiedy jechać do Chorwacji?
Znacząca większość osób odwiedza Chorwację w lipcu i sierpniu. Wtedy można się spodziewać największych tłumów w tym kraju oraz najwyższych cen. Dlatego, jeśli nie chcesz wypoczywać w ścisku i niekoniecznie masz ochotę zostawić w Chorwacji małej fortuny, rozważ wakacje w czerwcu lub we wrześniu. Gdy nie zależy Ci na plażowaniu i pływaniu, wtedy ciekawą propozycją jest wizyta zimą lub wczesną wiosną, Będziesz miał szansę zobaczyć nieturystyczne oblicze Chorwacji.
Pieniądze w Chorwacji
Obowiązującą w Chorwacji walutą jest kuna. 10 kun to 5,81 zł (2019). Oczywiście w wielu miejscach, jak hotele, kempingi czy restauracje istnieje możliwość płacenia w euro. W kraju tym płatności kartą są powszechne. Wyjątkiem mogą być jakieś niewielkie sklepiki w mało turystycznych miejscach. Dostępność bankomatów jest spora, podobnie zresztą jak i kantorów.
Co warto zjeść w Chorwacji?
Chorwacka kuchnia jest bardzo różnorodna. Praktycznie każdy region posiada tam swoje sztandarowe dania. Będąc w Chorwacji niewątpliwie warto spróbować dań z truflami pochodzącymi z Istrii. Makaron czy nawet jajecznica z dodatkiem tych grzybów smakują wyśmienicie. Na całym wybrzeżu serwowane są oczywiście ryby i owoce morza. Spośród regionalnych produktów na szczególną uwagę zasługuje Paški sir. Pochodzi z wyspy Pag, gdzie wytwarzany jest z owczego mleka. Chorwacja słynie też z wyśmienitych win, np. tych z okolic Kutjeva. Coraz większą popularnością cieszą się także kraftowe piwa, które warzone są m.in. pod Zagrzebiem.