Denmark
3.92
See Reviews (26)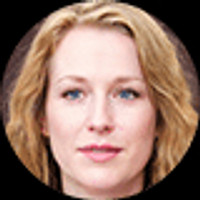 Denmark is a small but extremely charming Nordic country located in Northern Europe. It is adjacent to Germany to the south, and to the north it borders Sweden , which is separated by the Øresund Strait . If you choose to vacation in this beautiful country, you will have the opportunity to visit 5 regions, such as Jutland and Zealand , which are full of beautiful views and incredible history.
Here you will meet, among others with the unique culture of Ribe and the remarkable Skagen . Get ready for a unique journey through the smallest Scandinavian country, because there are a lot of attractions waiting for you, which will surely surprise you in a positive way.
Gallery
Zdjęcia pochodzą z serwisu Shutterstock lub prywatnej kolekcji Brate
Atrakcje przyrody w Danii
Dania poza niesamowitą historią może pochwalić się również przepięknym krajobrazem. Koniecznie odwiedź Mon, gdzie znajdują się olśniewające Klint Mons oraz Skagen i niesamowitą ruchomą wydmę Rabjerg Mile. Poza tym w Danii są przepiękne jeziora, jak choćby Bogeholm czy Davinde So, które stanowią przepiękny element przyrody. Warto również zwrócić uwagę na zatokę Odens Fjord oraz Vigelso Naturskole, wyjątkowy rezerwat przyrody, gdzie nie tylko poznasz lokalną faunę i florę, ale również będziesz mieć okazję oddać się niezwykłym pieszym wędrówkom.