Greece
3.96
See Reviews (26)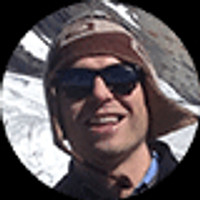 Greece is made up of the mainland and 2,500 islands , of which only 165 are inhabited . Sunlit for most of the year, it promises carefree, laziness and an atmosphere of endless idyll. It tempts with the scent of citrus and the taste of olives. It delights with its historical wealth, which is created by the ruins of ancient buildings and Venetian architecture.
Greece surprises with the beauty of its landscape: olive groves, a charming coast and mountains, which cover as much as 80% of its area. We find there what we cannot always count on during holidays in the country: sunny weather, warm sea and fabulous beaches. No wonder that Greece has been at the forefront of Poles' favorite tourist destinations for years. Because can you deny yourself a vacation in such a place? It doesn't matter if you choose Zakynthos , Corfu , Santorini or Athens . Everyone will find something for themselves.
Gallery
Zdjęcia pochodzą z serwisu Shutterstock lub prywatnej kolekcji Brate
Kiedy jechać?
Najlepszy czas na wyjazd do Grecji rozpoczyna się w maju, a kończy w październiku. Szczyt sezonu przypada na miesiące wakacyjne: sierpień i lipiec. Swój szczyt osiągają wtedy również temperatury, które przekraczają 30 st. C. Takie warunki sprzyjają wyłącznie plażowaniu i uprawianiu sportów wodnych, co jednak nie zniechęca turystów, którzy w wakacje odwiedzają Grecję najliczniej. Jeśli jednak nie przepadasz za upałami lub masz w planach więcej niż leżenie plackiem na plaży, zaplanuj podróż wiosną lub jesienią. Najlepiej wyjechać zaraz po Wielkanocy. Pogoda jest wtedy idealna na zwiedzanie i aktywność na lądzie. Słabym pomysłem będzie urlop w Grecji zimą. Kraj zapada w stan hibernacji, co oznacza, że wiele restauracji, barów, a nawet całych wysp zamyka się na kilka miesięcy.
Jak dojechać?
Do wielu miejsc w Grecji można się dostać samolotem. Tani przewoźnicy oferują połączenia z Polski do Aten i na Korfu. W okresie wakacyjnym są także organizowane loty czarterowe na popularne wyspy. Poza tym na niektóre wyspy można dolecieć z Aten. Z kolei na wyspy, które nie mają portu lotniczego najlepiej popłynąć z Pireusu. Dobrym sposobem na zwiedzanie kontynentalnej części Grecji jest podróż samochodem z Polski. Odległość z centrum kraju wynosi ok. 2000 km. Warto się tak udać m.in. na Chalkidiki i Riwierę Olimpijską.
Jak się porozumieć?
W typowo turystycznych miejscach i w dużych ośrodkach nie powinno być problemu z porozumieniem się w języku angielskim. Grecy nawet jeśli nie znają perfekcyjnie tego języka (a zdarza się to często), nie mają bariery językowej i chętnie starają się nim posługiwać. Większy problem z komunikacją po angielsku może być na małych, rzadziej odwiedzanych przez turystów wyspach i w wioskach. Na wszelki wypadek warto przed wyjazdem opanować kilka podstawowych zwrotów i zaopatrzyć się w słownik polsko-grecki.
Co zjeść?
Wakacje w Grecji to prawdziwa rozkosz dla podniebienia. Tamtejsza kuchnia uchodzi bowiem za jedną z najsmaczniejszych na świecie. I nie ogranicza się do znanej na całym świecie greckiej sałatki. Bazuje na świeżych owocach, warzywach, mięsie i oliwie z oliwek, z których Grecy potrafią stworzyć kulinarne cuda. Skuś się przekąski – meze, mousakę, czyli zapiekane warzywa i mięso w sosie beszamelowym, souvlaki – rodzaj wrapa z mięsem i warzywami oraz kleftiko – zapiekaną jagnięcinę z warzywami. A na popitkę – ouzo lub greckie wino. Smacznego!
42 places to visit in Greece