Switzerland
3.76
See Reviews (17)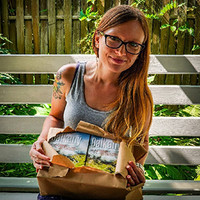 Switzerland - a small, alpine country, associated mainly with watches, chocolate, pocket knives and horrendous prices. However, at least once in your life it is worth the expense of spending a vacation there. Switzerland is an ideal travel destination through and through. Beautiful, almost fairy-tale landscapes, excellent tourist infrastructure and well-preserved monuments make it impossible to get bored there.
Although at first glance Switzerland is incredibly well organized, it must be remembered that as a state it is a very complex entity. It consists of 26 cantons, 143 districts, and 2,222 communes . Additionally, it has four official languages - German, French, Italian and Romansh. This makes Switzerland an interesting proposition for people who value diversity. While exploring this country, it is worth spending time on the local mountain areas, in particular around Zermatt , where you can admire the famous and very characteristic Matterhorn peak. If you want to go sightseeing, go to Zurich , Geneva or Basel .
Gallery
Zdjęcia pochodzą z serwisu Shutterstock lub prywatnej kolekcji Brate
Aktywnie w Szwajcarii
Jeśli lubisz aktywnie spędzać czas, nie tylko zimą, to w Szwajcarii też będziesz miał co robić. Kraj ten słynie z ogromnej ilości szlaków pieszych i rowerowych. Dzięki nim dotrzesz do licznych, niesamowicie widokowych i pięknych miejsc. Świetną bazą może być Grindelwald, wokół którego poprowadzono 300 km tras trekkingowych. Znajdziesz tu również niesamowite punkty widokowe, jak choćby First Cliff Walk. Wspinacze natomiast w szczególności upodobali sobie okolice Zermatt.