Cyprus
3.79
See Reviews (14)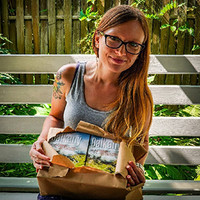 Cyprus is quite a popular summer destination. Vacationing on this island can be an interesting experience in many ways . First of all , you will find a large number of monuments from various historical periods there. In addition, Cyprus offers a varied coastline that hides vast, beautiful beaches , as well as slightly more intimate, small coves . There are both large, bustling cities and quieter resorts , perfect for relaxing. Cyprus has been popular among partygoers for many years, especially Ayia Napa attracts like a magnet.
North Cyprus
Due to the cultural identity and passport clearance, we decided to describe the Turkish part of the island as Northern Cyprus.
Gallery
Zdjęcia pochodzą z serwisu Shutterstock lub prywatnej kolekcji Brate
Aktywnie na Cyprze
Pod kątem aktywnej turystyki największą popularnością na Cyprze cieszy się pasmo gór Troodos. To właśnie tam wznosi się najwyższy szczyt wyspy, czyli Olimp (1951 m n.p.m.). W obrębie całego pasma wytyczono liczne szlaki piesze, a także lekkie trasy spacerowe. Jeśli natomiast preferujesz sporty wodne, to na Cyprze będziesz mógł np. nurkować. Popularnym celem wśród nurków są okolice półwyspu Akamas.
Waluta Cypru
Na Cyprze, a dokładniej w jego południowej części, obowiązuje Euro. Jeśli jednak zdecydujesz się na odwiedziny na Cyprze Północnym (gdzie obowiązuje lira turecka), raczej nie będziesz miał problemów z płaceniem w tej walucie. Bankomaty są dość powszechne, podobnie jak płatność kartą.