Brazil
5.00
See Reviews (2)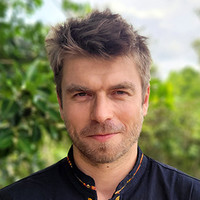 Brazil is the largest country in South America. Every year, it attracts tourists with a dancing carnival and the famous beaches of Copacabana and Ipanema in Rio de Janeiro . The interior of this country is covered with dense Amazon rainforest. Brazilians love fun, they are not entirely verbal, they are an ethnic mixture of probably all possible races and above all they love football . The Portuguese colonizing the mighty Brazil did not divide it into several small states, as did the Spaniards in the rest of the continent.
Brazil - a country of contrasts
Brazil is a country of contrasts, where you can see so much the difference between the wealthy and the poor in the slums. Recent sporting events have exacerbated these disproportions even further. However, despite the disastrous health care, social inequalities and poverty, it is a country of hot-hearted people who love to love and have fun.
Gallery
Zdjęcia pochodzą z serwisu Shutterstock lub prywatnej kolekcji Brate