Sigulda
4.33
See Reviews (6)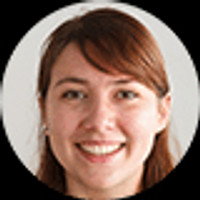 Sigulda is a city located within the picturesque valley of the Gauja River. It is known primarily for the ruins of a mighty castle , which dates back to the 11th century. Situated on a hill, it used to control navigation on the river in the old days. The mighty stronghold could not resist the attacks of the Swedes in the 18th century and was abandoned. Currently, you can admire its ruins.
Right next to the so-called New Castle . It was erected in 1881 and currently serves as the town hall. A tower with an observation deck with a beautiful panorama has been made available to tourists. In the suburbs, there are the ruins of another two castles, Turaida and Krimulda. The latter is easily reached by a gondola lift that runs above the river valley and offers spectacular views. On the other side there is also the Gutman Cave , which, thanks to inscriptions from 1668, is considered one of the oldest and most important attractions of Latvia. The city is also known for its bobsleigh track, the start of which rises from a high tower above the city. It is open to the public for tourists, and in winter you can even ride it down personally as a passenger on a bobsleigh run by professional riders. The town of Sigulda is situated on the edge of the Gauja National Park and is a good starting point for its picturesque corners.
For whom?
If you are fascinated by medieval castles, then you can't help but visit this one in Sigulda. It is also the perfect choice for people who are looking for impressive landscapes . The city and its attractions offer many interesting viewpoints. Winter sports enthusiasts will find one of the few active bobsleigh tracks in this part of Europe.
Gallery
Zdjęcia pochodzą z serwisu Shutterstock lub prywatnej kolekcji Brate
Read more