Riga
4.15
See Reviews (26)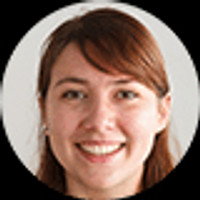 Riga , the Latvian capital, is the most important city in the whole country. Tourists love it because it is the perfect compromise between visiting and learning about the culture, as well as partying and indulging in all sorts of entertainment. Thanks to convenient air connections, it has become a popular destination for weekend city breaks. First of all, tourists are attracted by the old town, inscribed on the UNESCO World Cultural and Natural Heritage List .
The old town of Riga has been protected mainly due to the well-preserved bourgeois houses, cobbled streets and the buildings of merchant guilds, which remind us of the times when Riga was an important center of the Hanseatic League. In addition, this Latvian city can boast a large number of Art Nouveau buildings . There are as many as 800 of them within the center! Of course, there are also many museums in Riga that bring you closer to the history and culture of the city and the whole country. If, in addition to sightseeing, you also want to have fun, you can count on it here. Riga offers a large number of pubs and clubs with a lot going on in the evenings.
For whom?
Riga is primarily an offer for people who are not afraid of big, bustling cities. If you like places with a lot of action, with lots of attractions and activities waiting for you, then in the Latvian capital you will feel like a fish in the water. It is also quite a universal travel destination. Because Riga offers the possibility of sightseeing, as well as partying and relaxation . After all, the most beautiful Latvian beaches (in Jurmala) are right next door.
Gallery
Zdjęcia pochodzą z serwisu Shutterstock lub prywatnej kolekcji Brate
Read more