Liepaja
4.13
See Reviews (8)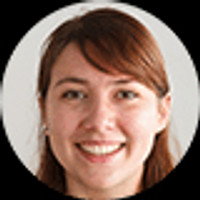 Liepāja is a coastal city situated on two lakes (Liepājas and Tosmares). Additionally, two channels divide them into three parts. In the south there is an old town with several interesting museums and a very charming seaside park. It is a favorite place of both locals and tourists.
There you will find numerous walking paths, playgrounds, former spa buildings, but also monuments. Including an impressive monument commemorating fishermen and sailors who have been lost at sea. The central part of Liepaja is occupied by the so-called New Town , where the recreational areas on Lake Liepājas (wooden footbridges, walking routes) deserve special attention. In the northern part, i.e. in Karoście , be sure to visit the beautiful Orthodox church of St. Nicholas , which delights with intricate decorations and numerous paintings. It is also worth taking a walk to the sea to see the remains of the blown up forts . Fragments of these monumental buildings are scattered on the beach like large children's blocks. The North Fort is best preserved. Liepaja and its immediate surroundings also offer quite nice beaches , which are popular destinations in summer.
For whom?
Liepaja is a very diverse and interesting city. On the one hand, it delights with wonderful green areas - parks and lakes. On the other hand, it allows you to delve into the history of this corner of Latvia. It is also a good direction if you want to rest. Numerous beaches and parks will allow you to catch your breath and guarantee the right conditions for relaxation .
Gallery
Zdjęcia pochodzą z serwisu Shutterstock lub prywatnej kolekcji Brate
Read more