Jurmala
4.09
See Reviews (11)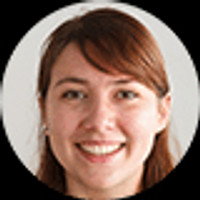 Jurmala is the most popular Baltic resort in Latvia . It is located just a dozen kilometers from Riga and is surrounded on one side by the waters of the Gulf of Riga and on the other by the Lelupa River. The place is famous for its wide, sandy beaches, but also for healing mineral springs and a mild microclimate.
The city gained the status of a health resort in the 19th century, and nowadays there are over 50 different treatment centers . The shallow waters of the Gulf of Riga quickly heat up in summer, creating ideal conditions for sunbathing and swimming. The beach in Majori district is the busiest on the entire Latvian coast. It is wide and stretches for kilometers, so everyone will find a suitable place on it. There is a pleasant promenade in the city center, along which you can see classic villas and wooden houses typical of northern countries. As befits a popular place, there is a rich accommodation infrastructure and plenty of bars, restaurants and cafes. In summer, there are many events and music festivals . You can get to Jurmala very easily and quickly from Riga, by train or by car.
For whom?
If while visiting Latvia you also want to relax on the Baltic Sea , then you must visit Jurmala. Wide, sandy beaches and a very gently sloping bottom make it a great place for families with children . People looking for attractions and events should go here in summer, when a lot is happening here almost every day.
Gallery
Zdjęcia pochodzą z serwisu Shutterstock lub prywatnej kolekcji Brate
Read more