Daugavpils
4.00
See Reviews (8)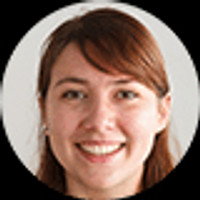 Daugavpils (Daugavpils) is the second largest city of Latvia, located in its south-eastern part (Latgale), close to the border with Lithuania. It has changed its name over the centuries. It was known as Borisoglebsk or even Dźwińsk. An interesting fact is that it is one of the largest Polish communities in Latvia.
Daugavpils is also an important transport junction - both rail and road. However, is it worth visiting it at all from a tourist perspective? The answer is - YES! Although the city does not seem very interesting at first glance, it hides several noteworthy attractions within its borders. First of all, you must visit the fortress which enjoys a picturesque location on the river Daugava. This is a must see when visiting Daugavpils. In addition, there is an interesting history museum here, and you will also be able to drop by the Church Hill, where from the tower of Martin Luther Cathedral, you can look at the entire city from above. Also make time for a walk by the river. East of the city center, the Daugava River creates Dauvgas loki - exceptionally photogenic meanders, where you will be able to enjoy the peace and quiet amidst wonderful nature and views.
For whom?
A visit to Daugavpils will certainly be an interesting proposition for people who want to get to know not only the north and central part of the country, but also its eastern and southern borders. It is also a good destination for seekers of places off the main tourist routes .
Gallery
Zdjęcia pochodzą z serwisu Shutterstock lub prywatnej kolekcji Brate
From the Blog
Read more