Cesis
4.00
See Reviews (5)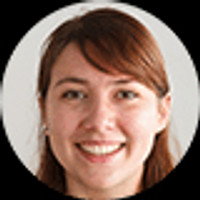 Cesis (Kieś) is a town located relatively close to Riga. Although small, it offers tourists many attractions. The largest of these are the ruins of a medieval castle . The origins of this mighty fortress date back to the 13th century. Important extensions lasted here until the 16th century, when the stronghold was protected by 5 impressive towers and walls 4.5 meters thick. Even such security measures did not protect the castle from destruction.
Today, tourists can admire its partially restored and very picturesque ruins. Right next to them is the so-called New Castle , i.e. a baroque palace from the 18th century. Its interior houses the Historical Museum of the City of Cesis . It is also worth visiting the thirteenth-century church of St. John . It is the oldest religious building in the country and the second largest Gothic temple. Pleasantly arranged parks and classic wooden houses add to the idyllic atmosphere of the city. Cesis is situated in the heart of the Gauja National Park and is a great starting point to admire the surrounding natural wonders.
For whom?
If you are interested in the history of these lands, you must visit Cesis and the museum that is located here. Lovers of medieval architecture will surely be impressed by the impressive castle ruins and the Church of St. John. The city is a must-see for visitors to Riga and the Gauja National Park.
Gallery
Zdjęcia pochodzą z serwisu Shutterstock lub prywatnej kolekcji Brate
Read more