Nordfjord
4.33
See Reviews (6)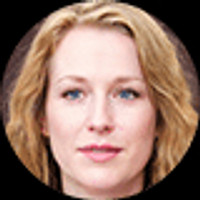 Nordfjord is one of Norway's most unusual regions. Located between the largest European land glacier and the wildest part of the coast, known as Stad, guarantees a lot of visual impressions. During your visit to Nordfjord, you will be able to climb the highest coastal fjord, Hornelen . Hundreds of kilometers of hiking trails await you here. However, if you do not necessarily want to get tired, you can jump into the Loen cable car to quickly and efficiently find yourself among the magical mountain landscapes at an altitude of over 1000 m above sea level.
Whether in summer or winter, you will be able to ski. For example, in the famous Summer Ski Resort Stryn , but there are also typical winter resorts here. Hence and its phenomenal coastline also deserve attention. In summer, surfers enjoy great waves by the sea. Divers and canoeists are also eager to come here. Nordfjord also has a lot to offer sightseeing fans. Be sure to check out Sagastad , where you can see the largest Viking ship. Also, visit the Nordfjord People's Museum and Vingenfeltet, a prehistoric archaeological site with famous rock carvings.
Who is Nordfjord for?
Come to Nordfjord if you are a fan of active tourism . Here you will be able to hike epic trails, reach peaks and fjords. Nordfjord is also a good place for practicing all kinds of water sports. However, check it out if you are fascinated by history . This corner of Norway hides some real gems, also related to the history of the Vikings.
Gallery
Zdjęcia pochodzą z serwisu Shutterstock lub prywatnej kolekcji Brate
Read more