Lofoten
4.80
See Reviews (10)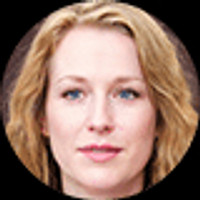 Lofoten is one of the most attractive parts of Norway . Rugged, snow-capped peaks , green valleys, white beaches , emerald sea, colorful fishermen's houses and characteristic rows of wooden poles full of drying cod create truly paradise landscapes. In summer, the sun hardly hides behind the horizon, and in winter there is a really good chance to hunt the northern lights dancing in the sky .
The archipelago is best explored on four or two wheels. All islands are connected with each other by bridges and tunnels. The entire section of the international E10 road running through Lofoten is called the National Tourist Route, awarded only to the most picturesque Norwegian routes. The fastest way to get to the islands is by ferry from Bodo (it also carries cars, in the summer season it runs even several times a day).
For whom?
Lofoten is definitely a destination for people who like to spend time actively . Amateurs of hiking, kayaking, surfing, rafting, as well as car and motorcycle road trips will find their place here perfectly. It is also an attractive destination for photographers - long summer days provide great conditions for taking photos.
Gallery
Zdjęcia pochodzą z serwisu Shutterstock lub prywatnej kolekcji Brate
Read more