Kirkenes
4.33
See Reviews (6)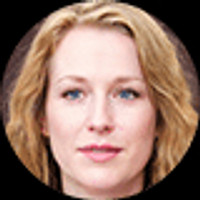 Kirkenes is a small city located at the border crossing point of Norway , Russia and Finland . It has about 7,000 inhabitants - mainly Norwegians, but also Sami people, and some Russian immigrants. Anyway, due to the proximity of Russia, you will come across inscriptions in both Norwegian and Cyrillic. One of the biggest attractions around the town is the Kirkenes Snowhotel . Open all year round, it offers 20 ice rooms with a constant temperature of -4 degrees. In winter, you will be able to ride snowmobiles and dog sleds in the vicinity of Kirkenes. In summer, go on a boat trip or go hiking.
Are there any other attractions waiting in Kirkenes itself? Visit Andersgrott , the largest bomb shelter in the city, built in 1941. It is worth adding that during World War II, Kirkenes was the most bombed place in Europe! See also Frigjøringsmonumentet , the impressive Monument to the Soviet Liberation. Also visit the Varanger Museum , which documents and presents the multicultural history of Norway's northern border.
Who is Kirkenes for?
If you are looking for places outside the main tourist routes, then Kirkenes will be the perfect choice. Foreign visitors do not flock here, which is why the city has retained its unique atmosphere. But don't worry, there are quite a lot of attractions here. So you can easily spend even a few days here.
Gallery
Zdjęcia pochodzą z serwisu Shutterstock lub prywatnej kolekcji Brate
Read more