Jotunheimen
4.33
See Reviews (6)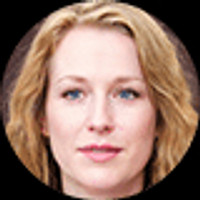 Jotunheimen is one of the mountain ranges in the Scandinavian Mountains in the south of Norway. If you like hiking, you will surely enjoy hiking around 3500 m2 of beautiful mountains, where the two highest peaks in Scandinavia are Galdhopiggen at 2469 m above sea level and Glittertind , which is 2452 m above sea level So get comfortable shoes and go to the region Opplan and Sogn og Fjording for a life-changing journey.
Going to this area, you are unlikely to experience typical tourist attractions such as museums or art galleries, because this place is mostly dominated by nature. But don't let that worry you, because Jotunheimen has so many places that it will definitely compensate you for this lack. For starters, you can go to DNT Fondsbu , a tourist destination that can become your base for Besseggen , where you can see tundra reindeer, or to Lake Holsbruvatnet , which is one of the most beautiful lakes in the area. In addition, don't forget the Fantestein Mountain Pass and your trip to Sognefjellsvegen , the highest mountain road in Northern Europe. If you like camping, you will surely be pleased that these attractions are part of the Jotunheimen National Park , which allows tourists to stay anywhere. Thanks to this, you can rest while hiking and gather strength to see other, equally important, points during the journey. Also remember about the beautiful waterfall Vettisfossen , which is 275 m high, and Jostedalsbreen , the largest glacier in Europe.
Who is Jotunheimen for?
Jotunheimen is a destination for true nature lovers who love hiking and stunning scenery. If you have not had the opportunity to spend your free time so far, do not hesitate and plan a trip through these beautiful mountains. You can be sure that you will not lose anything from it, and you can gain a lot.
Gallery
Zdjęcia pochodzą z serwisu Shutterstock lub prywatnej kolekcji Brate
Read more