Geirangerfjord
4.13
See Reviews (8)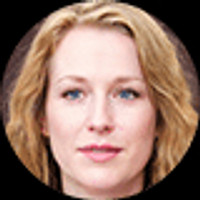 The Geirangerfjord is undoubtedly one of the most beautiful fjords in Norway. Located in the southwestern part of the country, it has always attracted crowds and in 2005 it was inscribed on the UNESCO World Heritage List . When you come to hike in the area, be prepared for 15 km of steep, rocky slopes and beautiful waterfalls such as De Syv Sostrene . In addition, you can stay in one of the nearby villages of Geiranger and Hellesylt , which can become a resting place and another noteworthy attraction.
First, visit Geiranger Church , a church dating from the 19th century, although it was mentioned much earlier, about 300 years earlier. Also of note are The Knot , a unique stretch of road built in 1882, and the Norwegian Fjord Center , a tourist destination dedicated to the Western Fjords. These places will surely whet your appetite for the top attractions of this region, which are true wonders of nature. If you come to Norway to visit one of its biggest attractions, you can also see smaller but equally beautiful places that are located near the Geiranger Fjord. These include waterfalls such as Storsaeterfossen and Storfossen . If you are into hiking, you will surely enjoy hiking to Skagefla , one of the historic farms located on the mountain slopes along the fjord. For fans of the mountains, there is a trail to Dalsnibba , a mountain peak, whose height is 1476 m. However, if you prefer leisurely walks, you can go to Mollsvatnet , a beautiful, crystal lake, where you can rest from noisy cities.
Who is Geirangerfjord for?
Gierangerfjord and its surroundings are a place dedicated mainly to nature lovers and people who want to relax, among others. daily running at work. If you love picturesque landscapes, peace and direct contact with nature, a trip to this Norwegian corner is definitely for you.
Gallery
Zdjęcia pochodzą z serwisu Shutterstock lub prywatnej kolekcji Brate
Read more