Szeged
4.00
See Reviews (14)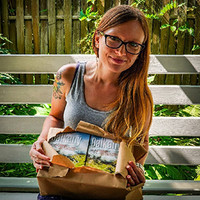 Szeged (Szeged), the third largest city in Hungary, has had difficult times in the past. At the end of the 19th century, the city was hit by a flood, as a result of which over 5,000 buildings were destroyed, mainly historic ones. Thanks to the support of many European countries, Szeged did not give up. It was successfully rebuilt according to the plan created by Lajos Lechner - an outstanding Hungarian urban planner.
As you stroll through the center of Szeged, you will quickly notice the characteristic street pattern that radiates out from the Tisza River. Hungarians associate this city with two delicacies typical of this country - salami and paprika . It is in Szeged that one of the two most important Hungarian companies producing salami and paprika products operates. In addition to exploring and tasting local delicacies, Szeged also allows you to relax a bit. You can taste it on the banks of the Tisza river or in the water park .
For whom?
Visit Szeged if you like sightseeing . Although some of the monuments were damaged by a flood, there is still plenty to see here. The city will also be an interesting proposition for those who want to get to know Hungary better , both from the historical and culinary side. Szeged can also be a good choice if you're traveling with kids . You will find several attractions (including a zoo, aquapark) that may appeal to younger tourists.
Gallery
Zdjęcia pochodzą z serwisu Shutterstock lub prywatnej kolekcji Brate
Read more