Miskolc-Tapolca
3.29
See Reviews (7)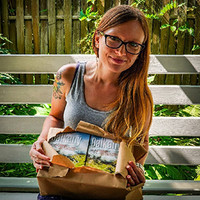 Miskolc is one of the largest Hungarian cities, which is above all famous for its thermal baths that are unique in the world. Its uniqueness lies in the fact that the swimming pools are located in the tunnels of a karst cave. The Barlangfurdo complex is located on the outskirts of the city, in the spa area of Miskolc-Tapolca . There are outdoor swimming pools available here, but the biggest attraction is swimming inside the mountain. The natural cave corridors are filled with water with a temperature of 30-36 ° C and climatically lit. The local springs are so strong that in some places they create natural water jets. Both the water and the air that fills the caves have healing properties.
The pools are a safe place for both children and adults. Mainly due to the fact that the water level is not very high. Of course, there are plenty of activities available on site, as well as saunas and the possibility of using massages. Another famous Miskolc city attraction is the impressive 13th-century Diosgyor Castle. Nowadays, you can see numerous exhibitions in the restored stronghold. Due to the great acoustics of the place, numerous shows, performances and concerts are organized here. Be sure to climb one of the towers, from which there is a beautiful view of the city and the surrounding area. On the west side, Miskolc is surrounded by the beautiful Bükk Mountains , which offer pleasant walking areas.
For whom?
If you like water attractions , especially thermal pools, then you must visit Miskolc and its amazing swimming pool hidden inside the mountain. In the city, you will not only be able to relax and take care of your health. Interesting sights as well as walking areas await you here.
Gallery
Zdjęcia pochodzą z serwisu Shutterstock lub prywatnej kolekcji Brate
Read more