Eger
3.86
See Reviews (14)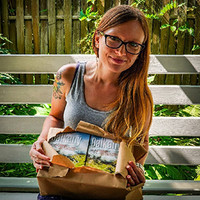 Eger is often called the "pearl of northern Hungary". The city is famous for its wine production as well as its hot springs. To discover the flavors of the local drinks, go to the famous Valley of the Beautiful Lady (Szepasszony-volgy), where about 200 cellars are carved in volcanic rocks. Some of them are still used to store Egri Bikaver wine. In the others, there are numerous wine bars and restaurants where you can taste Hungarian cuisine and alcohol.
Another attraction of the city and the region are thermal pools powered by natural hot springs. One of the largest and most interesting bathing areas in the whole of Hungary is located in the very center of Eger, right next to the historic old town of the city. It offers as many as 13 pools and plenty of water attractions for adults and children. There is also an interesting Turkish bath in the city. A few kilometers from the city center is the Egerszalok Park , where there is a unique salt mountain with formations reminiscent of the famous Turkish Pamukkale. Also take a look at the old town of Eger, which is filled with a large number of monuments. Including A 13th-century castle or a 19th-century basilica - the second largest temple in Hungary. An interesting fact is that there is a museum in the city dedicated to the band "The Beatles" . All in all, you won't have time to get bored during your visit to Eger!
For whom?
If you like wine and you are interested in the secrets of making this drink, then you must go to the Valley of the Beautiful Lady. There you will taste local products - from alcoholic beverages to Hungarian dishes. Eger is also a good place to relax . And all thanks to thermal pools. The city will also appeal to fans of historic architecture.
Gallery
Zdjęcia pochodzą z serwisu Shutterstock lub prywatnej kolekcji Brate
Read more