Degrade
3.57
See Reviews (7)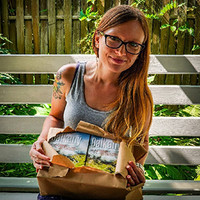 Vysegrad (Visegrad) is a historic, small city that has been the capital of Hungary for many centuries. Due to its strategic location on the Danube bend , a border fortress was built in this region already during the Roman Empire. Later, King Charles Robert chose Visegrad as the new seat of Hungarian kings and initiated the construction of a new palace. It was here that the famous Visegrad meetings took place, during which many important decisions were made for Hungary, the Czech Republic and Poland.
Nowadays, one of the biggest attractions is the ruins of the citadel with a beautiful view of the Danube. Some residential wings of the former fortress have been restored and numerous exhibitions and historical reenactments are organized here. In the city itself, have a look at the aforementioned Royal Palace , which was only rediscovered several decades ago. Slow reconstruction has been going on since then, and now you can admire the palace chapel, the Lion Fountain, and the restored interiors and furnishings. Other attractions of the city are the restored observation tower, Palffy Palace and the remains of a medieval church from the 11th century. Along the road leading to the upper castle, there are walking areas with numerous viewpoints. In addition, there is also a ski lift and a year-round bobsleigh track on the slope of one of the surrounding hills.
For whom?
If you are interested in history , Wyszegrad will be the perfect place to explore it. The spirit of the past hovers over the city, creating perfect conditions for delving into the history of Hungary, but also of Poland. You will also like Wyszegrad when you like to walk a lot and are looking for great viewpoints while traveling. Here you will find them in abundance.
Gallery
Zdjęcia pochodzą z serwisu Shutterstock lub prywatnej kolekcji Brate
Read more